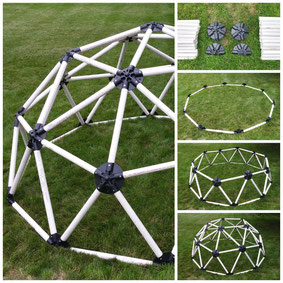 Natural Frequency announces the release of its newest hub kit in the Geodesic family. Our 2v 1.25" Pipe Hub kit is a great addition and offers our customers a solution for small domes up to 16' in diameter that can utilize either PVC or Galvanized 1.25" schedule 40 or 80 pipe.
The hubs consist of two vacuum formed ABS-plastic hubs joined together by rivets to form a complete hub. The high strength design was engineered to handle high wind and other loads.
The 1.25" Kit is great for small greenhouses, chicken coops, storage, shelters or one of many other possible uses. Click here to check it out on our products page.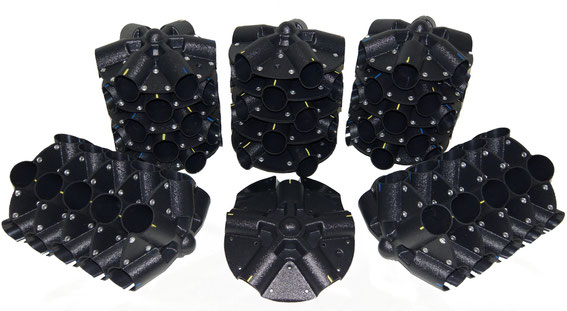 Natural Frequency is proud to announce that it is now offering Free Shipping on all hub kits. This is a huge advantage to our customers allowing the cost of our hub kits to be clear with no additional fees to expect. 
The free shipping is offered to the 48 contiguous states only. For International, Hawaii and Alaska, please contact us for a shipping quotation.
4 Comments
This year Natural Frequency had the honor of working with Studio Fresh Boston, a creative services studio that specializes in large scale hand painted murals and are projects, who utilized one of our 3 Frequency 5/9ths 2x4 hub kits to produce a wonderfully creative geodesic dome for Brand 47 and the Boston Calling Music festival.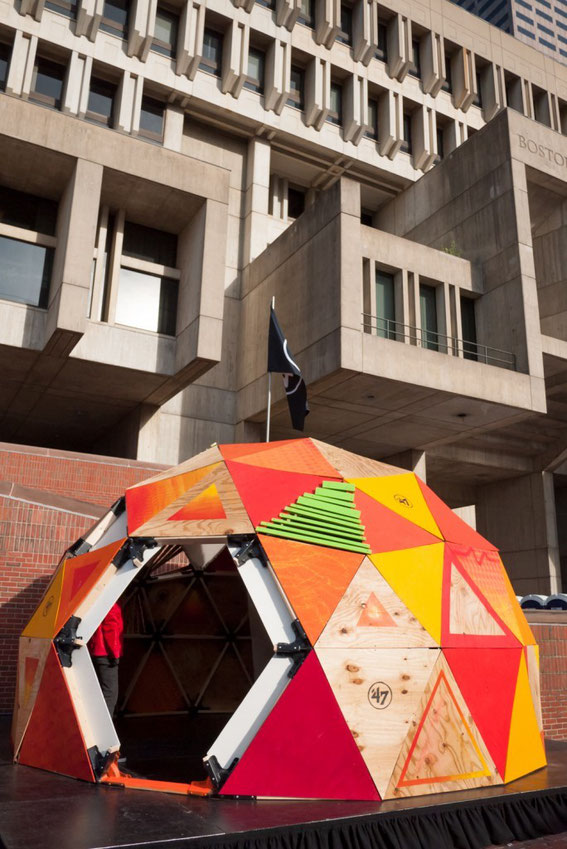 Read More
5 Comments